SCFFI aims to create a future where storytelling, and in particular film, are used to empower marginalised communities and individuals to tell their stories and instigate change to create
a more just, humane and sustainable future.

SCFFI hosts 4 days of films, panels, workshops and special events to build a global community focused on expanding the reach of conscious social change film and media.

THE CAMPAIGN

You will be supporting 2 filmmakers from Indonesia, (a country with only 1 film school), with the opportunity to attend film workshops taught by the best in the world. It would be an unparalleled chance for them to learn from the best in the film and social
change industry, gain exposure for their current projects, learn about important social and environmental issues, network with industry professionals and to become part of a truly global community of social change filmmakers.

WENSISLAUS FATUBUN

Wensislaus is a filmmaker who uses media to empower communities whose voices would otherwise go unheard.
In 2011 Wensislaus initiated the
Papuan Voices project . The project aims to teach the Papuan people video production and distribution skills so that they have the means to tell their own stories to the world. The project
overcomes political, geographical and financial barriers - as well as lack of technology - to bring important Papuan stories to the world. It shines light on the injustices that regularly occur behind the closed doors of this resource-rich and restive province.
Wensislaus was also founder of the Dayak Voices project in Kalimantan.
LOLA AMARIA
Lola Amaria is a producer and director who strives to create meaningful films with humanitarian and psychological values.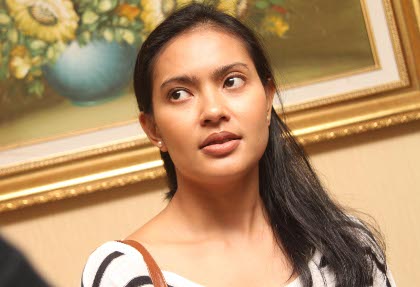 "Check out her filmography and you will see that all her films concern the struggle of women from a range of backgrounds, with each role – whether stripper, nurse, courtesan, rape victim, postgraduate student or mentally ill woman – demonstrating her genuine
concern." Jakarta Post

In 2010 Lola directed and starred in Sunday Morning in Victoria Park which tells the struggle of Indonesian migrant workers. In 2012 Lola directed Sanubari Jakarta, which focused on the stories of the Lesbian, Gay, Bisexual and Transgender community of Jakarta

Lola is currently producing the film Bukan Buruh Migran (Not a Migrant Worker).

Find out more about the workshops and faculty